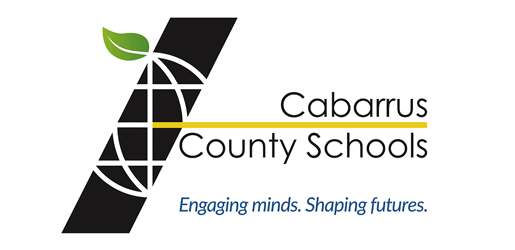 CCS 6th and 9th Grade Enrollment Renewal Period Open
The Cabarrus County Schools 6th and 9th Grade In-District Enrollment application period opened at midnight, May 1, 2020.
To complete an in-district enrollment, you will need the Student ID of the student you wish to re-enroll. Without the Student ID, you will not be able to see the In-District Enrollment Application.
If you do not know the Student ID, please contact your school for additional assistance.
The Student Services Team
Cabarrus County Schools

Select To Get Started:
---
General Information
Welcome to the Online Application system for Enrollment, Hardship Transfers, Forms, and Program Choice at Cabarrus County Schools.
Esta aplicación se puede traducir al español seleccionando "Start". Una vez en la pantalla siguiente, busque la parte superior del sitio y las opciones de traducción. Seleccione español/spanish.
All requests will be checked for accuracy. Any falsification of information may result in your request not being processed.
*Please also note that this website is optimized for IE 10.0 and higher, Safari, Chrome and Firefox.
How-To Videos:
Available for 2024-2025 School Year
Available for 2023-2024 School Year
Information for Program Choice Applications:
This is an official application. The information contained on this online application should be considered private.
NOTES:
Students who wish to attend a Program Choice option must submit an online application.

Please check the Program Choice website if transportation options are available.

The student must abide by the Program Choice agreement.

There is NO guarantee of approval.

You will receive emails from scribonline@scribsoft.com to notify you of the status of your order. It is important you read those emails carefully as additional information may be required to process your request.
---
Information for Kindergarten Enrollment:
This is an official enrollment packet. The information contained in this online enrollment packet should be considered private.
Our office staff is pleased to serve parents wishing to enroll their child in Cabarrus County Schools. To enroll a student, you must be the biological parent or court-ordered guardian.
We are now completing enrollment documents online. This process will take approximately 20-25 minutes. To complete the online enrollment packet we will ask you to upload required documentation. Please gather all required documentation prior to starting the packet completion process. You will not be able to complete your enrollment packet without first uploading required documentation.
Required Documentation
You will need to provide all of the items listed below:
Scanned copies of 'Proof of Age', 'Proof of Birthdate', 'Proof of Parentage' (ex. certiifed Birth Certificate)

Scanned copies of Parent / Legal Guardian's 'Valid Photo ID' (ex. driver license, state identification, passport, or military ID)

Scanned copy of one of the following: Deed, lease (must include the signature page along with the page including lease term and the parents names), closing, settlement statement or property tax statement showing the property is owned or rented by you and is withing the school's boundaries

Scanned copy of one of the following: Current utility bill with the correct address, recent pay stub, Medicaid card, or motor vehicle registration.

*If the parent(s) or court-ordered guardian(s) reside with another person who is the homeowner/lessee, you will need to contact your school's enrollment specialist or registrar.
Note:
For the 2023-2024 school year, your child must be five years old by or before August 31, 2023, to be eligible to attend school
Your child will be assigned to the school or program based on the address of her or his parent(s) or court-ordered legal guardian(s)
If this is your child's first time enrolling in a North Carolina Public School we will also require: Scanned copies of 'Immunization Record' and 'Health Assessment' (completed no more than 12 months prior to the date of school entry) by a certified health care professional.
Info:
---
School Location / School Boundaries:
Note: The district boundaries are set by board policy. Use our School Locator tool to identify your Neighborhood / Zoned school.

Click here to open the School Locator
---
---
For More Information, Contact:
For more information, contact:
Cabarrus County Schools
4401 Old Airport Road
Concord, NC 28025
Enrollment: 704-260-5683
Program Choice: 704-260-5684
For Technical Support, contact:
Scribbles Software
Email: help@scribsoft.com
---
Business Hours
Monday - Friday
8:00 AM - 4:00 PM